You deserve a fulfilled professional life.
Let's make it happen!
I'm your Army General of Fears, your Transformational Speaker and NLP Trainer.
I help you take the best decisions in your professional life.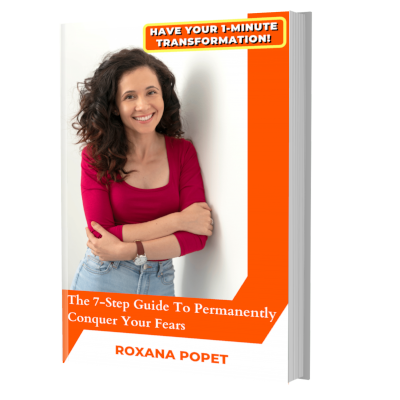 Did you live the day you got fed up with looking for something that was bothering you for a long time? When you can't do it anymore, Roxana can do it for you! When you don't want it anymore, Roxana wants it for you! When you don't know anymore, Roxana finds the solutions! Therefore, YES, I do recommend her!!
I considered myself as floating in a boat in the middle of the ocean, without paddles and adrift. At least this is what I thought, this is how I felt. I was confused and didn't know what I wanted to do in this lifetime, until Roxana Popet, threw me the lifesaver. She helped me find out what I truly want and mostly, I found out …

If you feel like there's something that's not quite right, chances are there's something wrong. It might not be what you think, that's why I recommend a talk with Roxana: to find the true cause.  She's relentless in the search for truth, whether that truth fits your view or not. She knows exactly what and how to …
INTERNATIONAL CERTIFICATIONS